What's on
The Classic & Performance Car Spectacular, which is one of Britain's most popular classic car shows, returns to Tatton Park again this summer, celebrating the golden age of motoring, from BMWs to Jaguars.
We showcase loyal car clubs who exhibit their exceptional vehicles, and are always happy to talk about the experiences in the community and with restoring and maintaining their vehicles.
Additionally, car lovers have the opportunity to exhibit their car for free at this years' show. Over 2000 classics will be on display offering the public the chance to walk around and delve into the beauty of these spectacular cars. Our enthusiastic visitors display an impressive collection of privately owned cars from all over the world.
The Show also features a massive autojumble with specialist suppliers and enthusiasts, alongside the car mart, which includes a great variety of general trade stalls. Whatever it is you need, we're sure it can be found at Tatton Park – usually at a bargain price!
Cars on show are entered into competitions across the weekend, where over 70 prestigious awards will be presented each day for various categories from the coveted best in show to the best club stand!
The Classic & Performance Car Spectacular takes place on July 1-2, 2024 at Tatton Park, Knutsford, Cheshire, WA16 6QN.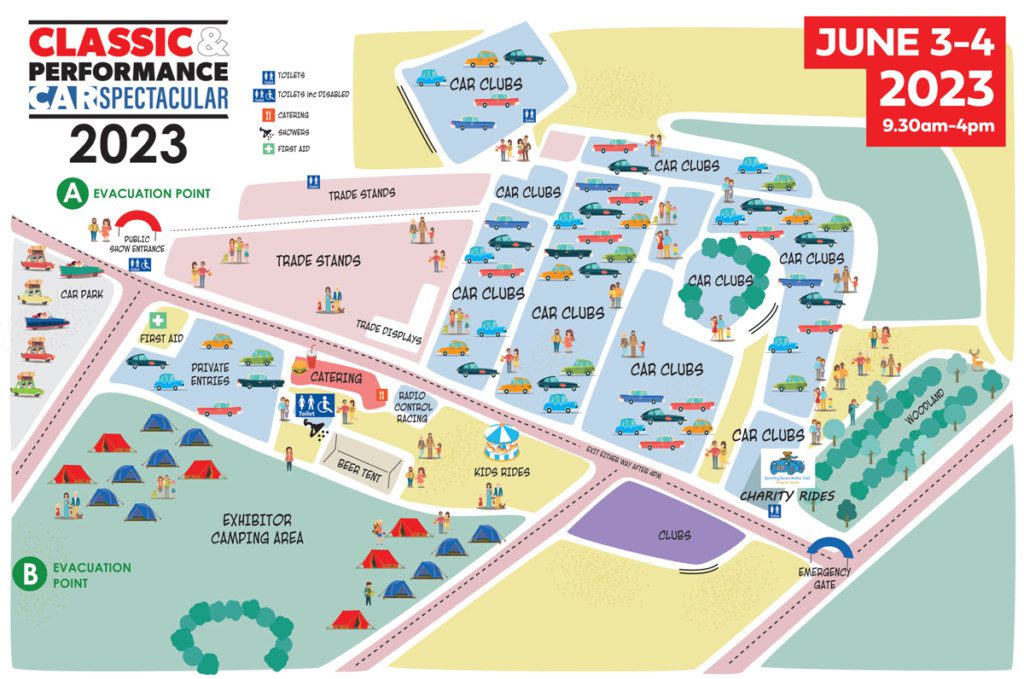 More at the show
Information
Date: June 1-2, 2024
Venue: Tatton Park
Location: Knutsford, WA16 6QN – Find us>>
Tickets
The Classic & Performance Car Spectacular
Daily admission
Adult discounted advance tickets: £10
Adults on the gate: £12
Under 16s: FREE
*Discounted advance tickets close 8:30am, Tuesday May 28.
Parking (Entry to Tatton Park)
Cars, motorbikes, minibuses: £8 per vehicle (separate from the entry fee for the show)
Blue badge holder: £4
Pre-booked coaches: Free to enter
Please note – Entry to Tatton Park is £8. This is separate to entry to the show. To purchase your park entry in advance, please click here.
Please note: All show exhibits must be pre-booked, don't forget to download and submit an application form to display your car at this years' show.